Shopping Cart
Your Cart is Empty
There was an error with PayPal
Click here to try again
Thank you for your business!
You should be receiving an order confirmation from Paypal shortly.
Exit Shopping Cart
Talk to a P.I. Now

(386) 310-4812
Daytona Private Investigators
"Pulling Skeletons out of Closets Since 1998"
Florida P.I. Rick Raymond's Blog
| | |
| --- | --- |
| Posted on May 29, 2018 at 11:55 AM | |
Online dating scams are everywhere. Each month, our private investigative agency receives numerous calls from folks who have met someone online but are a little suspicious of the other party for some reason.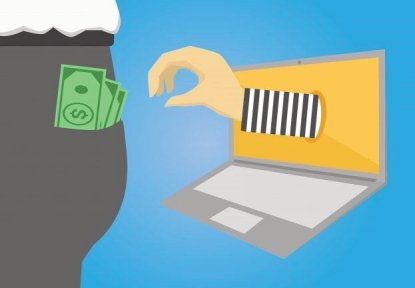 These scams are often referred to as "catfishing". Catfishing is a scam where someone, the 'catfish,' creates a fake online identity and seeks out online relationships. These scammers are often based overseas and the bottom line is they want your money! Below are some of the RED FLAGS of online dating scams:
1) Communicate Off-Site - Most online dating sites monitor member activity and will boot problem users. To avoid this, many scammers will almost immediately ask to take conversation off site and seek to communicate via text and email. If you just start chatting with a person and they want to move to more private methods of communication, this could be your first sign of a scammer in action.
2) Too Much Proof - We have noticed with our P.I. Agency that many scammers go out of their way to "prove" that they are who they claim to be. This has included photos of their driver licenses, professional licenses and resumes. If you just met someone, showing them your driver license would seem a bit over the top. "Methinks thou doth protesteth too much!"
3) May-December Romance - A number of our clients that have come to us for online dating scams are older and some are widowed. When asking them the stated age of the scammer it is often 20+ years younger. Not to say there is anything wrong with age differences in relationships, but scammers often try to fulfill the "fantasy" aspect of their marks. If a 24 year old drop-dead gorgeous young lady is interested in a 56 year old, slightly overweight gentleman...beware!
4) Not Meeting in Person - If the person always has an excuse for not being able to meet in person, you should be wary. Many of our clients have reported that the scammer lives relatively close to them but is overseas for work. They claim they will be returning soon and will meet in person at a later date. Sometimes, they even try to get the mark to send them money for plane tickets so they can fly to see them. This brings us to #5.
5) Show Me The Money - The typical scammer always has an excuse for everything. Often, they have set up a "meeting" with the mark and plans are all set when disaster strikes. They communicate that they are stranded in a country and have lost their wallet and ID. Can you send them some money to help them out? One client told us that the scammer, a "contractor', asked her to send him $5,000 so he could pay his crew while he was stranded out of town. She ultimately ended up giving this scammer $190,000.00. Some scammers ask for other items of value like phones and iPads.
6) Photographs Seem Odd - We have seen scammers send photos that they have found on other people's online profiles. One scammer even clumsily photoshopped his head onto another body in a photo and the skin tones were so mismatched that even a child could have seen the disparity. In one case, we were able to verify that the photo of a "Doctor" from England was actually a Rabbi from Seattle. The Rabbi had no idea that scammers were using his photos online.
Basically, if it seems too good to be true...it probably isn't. If you have that nagging feeling in the back of your mind that something isn't right...double check and verify information provided to you. Also, never send money to someone you do not know or have not met in person. If you still have questions, call our Florida Private Investigative agency and let us verify information provided to you by the "man or woman of your dreams"!

Categories: None
/